How Veryfi Works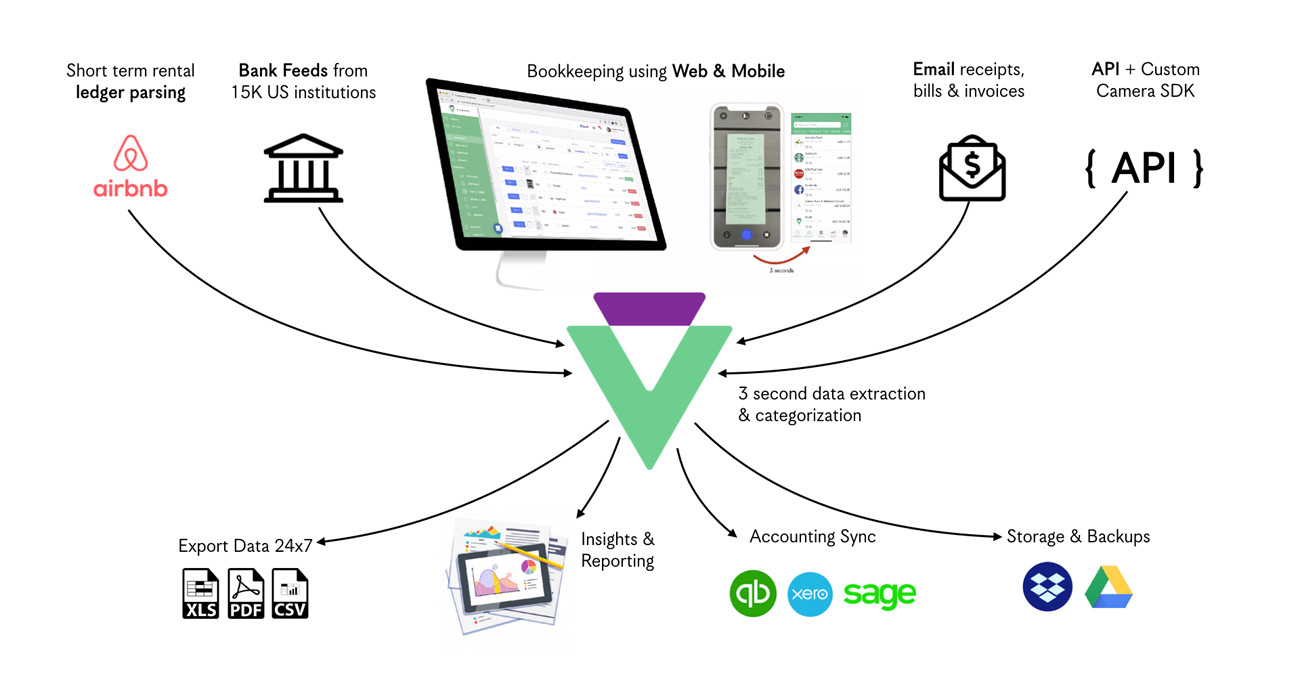 Who it's for
Veryfi is Software built for modern businesses who want real-time data to automate their bookkeeping, gain business intelligence and financial prosperity.
Business Owners
Veryfi tools make bookkeeping a breeze through an intelligent and secure system-of-record; centralizing your business financial activity. This way you can meet statutory tax obligations, reduce tax audit risk and end the pains of bookkeeping.
Subcontractors & Foreman
Eradicate 90% of your tedious afterhours data-entry and gain jobsite intelligence from the field in real-time. Put job coding, time & material keeping, timesheets and reporting on auto-pilot.
CPAs & Bookkeepers
It's time. Your clients demand the best, modern and data-privacy secure tools to manage their financial prosperity with your advise along the way. Veryfi's Practise Management Software makes this a reality.
PS. We do not offer human bookkeeping services, but can connect you to our network of accountants and bookkeepers. You can also
invite your CPA
into Veryfi to manage your account.
Eliminate 90% of time wasted chasing records and doing data entry
Precise recording, data-entry automation and reporting of purchase and income activity
Secure Vault for long-term storage of all your business tax, bookkeeping & project documents
Real-time OCR & AI Labelling API for Enterprise Volumes transactions

APP STORE GOOGLE PLAY
Boost team productivity by eliminating data entry with automated geofencing and floor-by-floor detection

Save thousands on payroll by accurately tracking employee hours on all projects
Untap jobsite intelligence, transparency and insights, by connecting the field to the office in real-time
Auto-pilot mode handles clock ins & out, job code allocations and more!
All this in the ONE Place.
Let's make your life easier & more sophisticated?